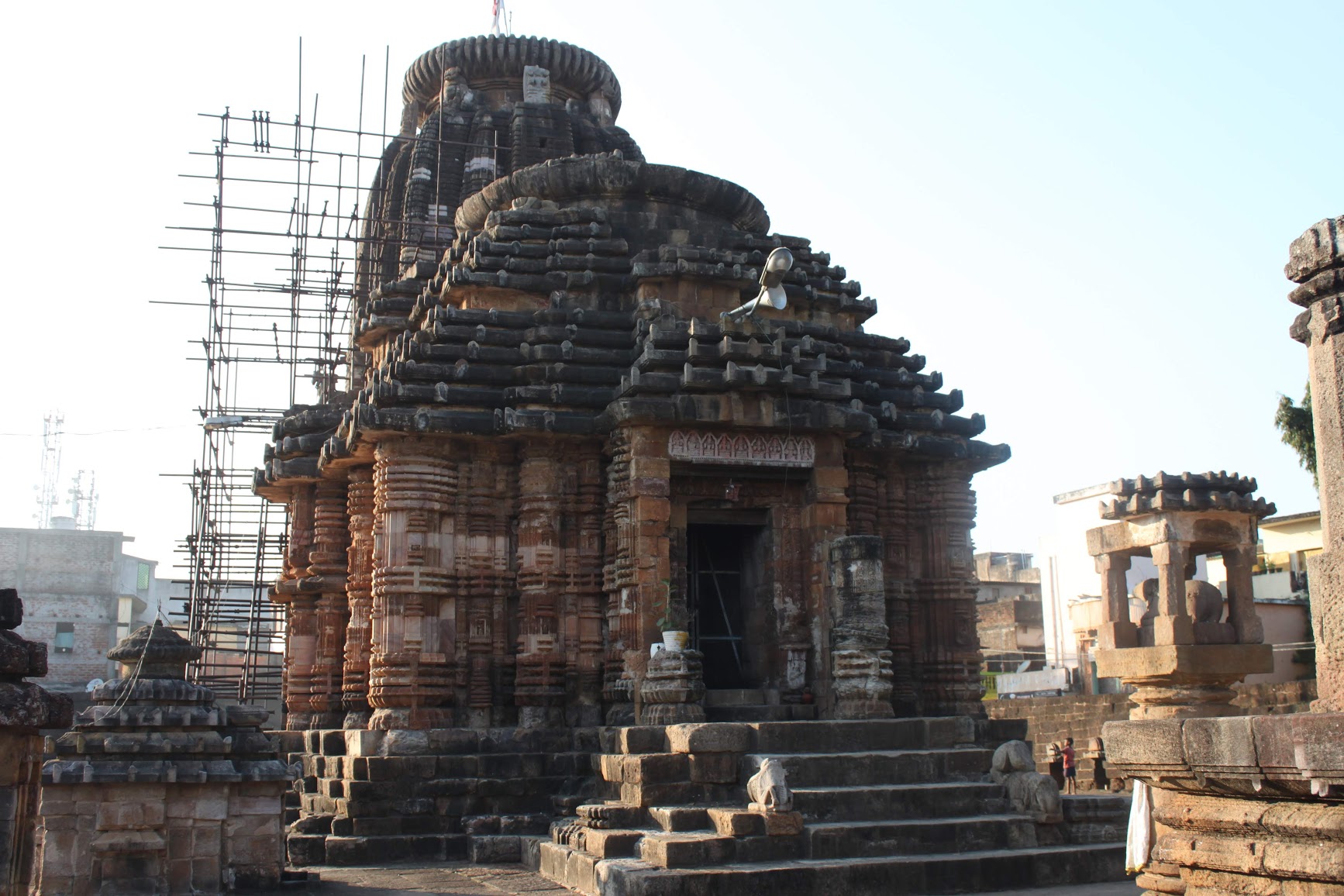 Many Indian philosophy texts advocate that an individual suffers in his life as per his sins, in the present and the past life. Shweder1 writes, "Oriyas believe that, in the long run, nature punishes vice and rewards virtue." Thus all events in one's life are connected to his sins in this or past life. A blind widow in Bhubaneswar narrated a story to Shweder explaining that this also applies to Gods not just to humans. She told, "Once Lingaraja went for a bath in the tank. He brought with him a bundle of holy grass, which he placed by the side of the tank. When a cow swallowed the holy grass Lingaraja became angry and threw one of his wooden sandals at the cow's face, breaking the side of the cow's jaw and its teeth. To this day cows have no teeth on the side of their jaws. The cow died. Lingaraja was polluted by his sin. Even now, once a year, he must take a purifying bath and beg forgiveness from Yama, the god of death."
The above story gets further credibility as we witness this act of forgiveness in Lingaraja's annual cycle of rituals. On the day of Yama-dvitiya, 2nd day of waxing moon in the month of Kartika (October-November), while returning back from his sister's temple, Lord Lingaraja stops at Yameswara temple and begs forgiveness for his sins.2 Panigrahi suggests that visit of Lord Lingaraja to other shrines shows respect and homage by newly installed icon to the older important icons of bygone period. This proves that Yameswara temple complex was built prior to Lingaraja temple and archaeological evidences also suggest in the same direction. Setting the sanctity of Yameswara Temple, we proceed to describe the temple complex in details below.
Yamesvara temple is located inside a walled complex where remains of many earlier temples are still visible. It is believed that Yamesvara temple was built on the site of an earlier temple. It faces west and consisted of a deul, jagamohana and a detached nata-mandira remains of which are seen opposite to jagamohana. The inner facade of the compound wall has many medium size empty niches. Like Ananta-Vasudeva, Yameshvara temple is also built on a high pitha (platform). The pitha follows the plan of deul and jagamohana. A projection is provided to this pitha, under raha of bada, on north, west and south, with an entrance leading to lower sanctum.
Bada is sapta-ratha in plan and composed of pabhaga, jangha and baranda. Pabhaga has five regular mouldings. Jangha is divided into two equal storeys, separated by a madhya-bandha of three mouldings. Dikpalas with their corresponding shaktis are placed in kanika-paga. Anartha-paga is decorated with shikshadana motif. Pratiratha-paga is adorned with alasya-kanyas. Baranda has ten mouldings, where the topmost is decorated with elephants. The only surviving parshva-devata is Ganesha, placed on the raha niche on the south.
Unlike the bada below, gandi is in pancha-ratha plan where pratiratha and kanika of the bada assimilate into a single wide kanika of gandi. Kanika is composed of ten bhumis (floors). Anartha has three superimposed anga-shikharas. Raha has a bho-type vajra-mastaka at the base above which is placed a gaja-kranta motif. Seated deities are placed above the raha into the beki, Shiva on south, a devi on north, Surya on east. Dopiccha-simhas are placed over kanika into the beki.
Jagamohana, in contrast to bada, is panchratha in plan. Its pabhaga has regular five mouldings. Symmetry in pabhaga mouldings is broken at the raha by placing a gavakha with five naga-nagi pillars. Jangha is divided into two equal storeys by a madhya-bandhana of three mouldings. Dikpalas and their corresponding shaktis are placed on the kanika-paga. Wide anartha-paga is decorated with multiple motifs of alasa-kanyas and mithuna motifs. Baranda has seven mouldings. Raha is provided with gavaksha at the lower story. This gavaksha has five balusters carved with alasa-kanyas. Raha upper storey has shikshadana motifs, one on north is better preserved. The pidha roof above has eleven tiers in total.
Remains of round pillars in front of jagamohana entrance suggests that there once was an entrance torana, similar to one seen at Konark Sun temple. Similar remains are also seen in front of jagamohana gavakshas suggesting a torana fronting these. The main entrance to the jagamohana has nava-grha (nine planets) on its architrave. Shaiva dvarpalas are placed in niches at the door jambs.
We have already discussed the point that the present Yameswara temple stands in the complex where remains of many early temples are visible. One such temple stands on the south-east corner of the complex. It stands below the present ground level and dated to early Bhauma-kara period of late seventh century CE. It is described in details here.
References:
1 Shweder, Richard A (1991). Thinking Through Cultures: Expeditions in Cultural Psychology. Harvard University Press. ISBN 0674884159. pp 158-160
2 Mahapatra, Manamohan (1981). Traditional Structure and Change in an Orissan Temple. Punthi Pustak. Bhubanswar. P 77.